Ideal Location - You CAN Get There From Here
Welcome to Henderson County. Our staff of economic development professionals are committed to helping business succeed and grow in Northwest Kentucky.
When we say "You CAN get there from here," look at the map and you'll agree. We offer unparalleled location and access. Henderson County includes maritime access on the Ohio River, Class A rail service, multiple US highway and Interstate access, and commercial air. Our central U.S. location means quick and easy delivery to your industry's customers. One day's drive puts your product on the doorsteps of two thirds of the population of the United States.
For site selection professionals and corporate decision makers, our staff has extensive knowledge of the resources you need – industry, sector, and labor data, available sites and properties, local and state incentives, our wonderful quality of life – to help you see why our area is the right decision for relocation or expansion.
For local businesses and entrepreneurs, Henderson County offers our resources to assist your startup and help guide your successful growth.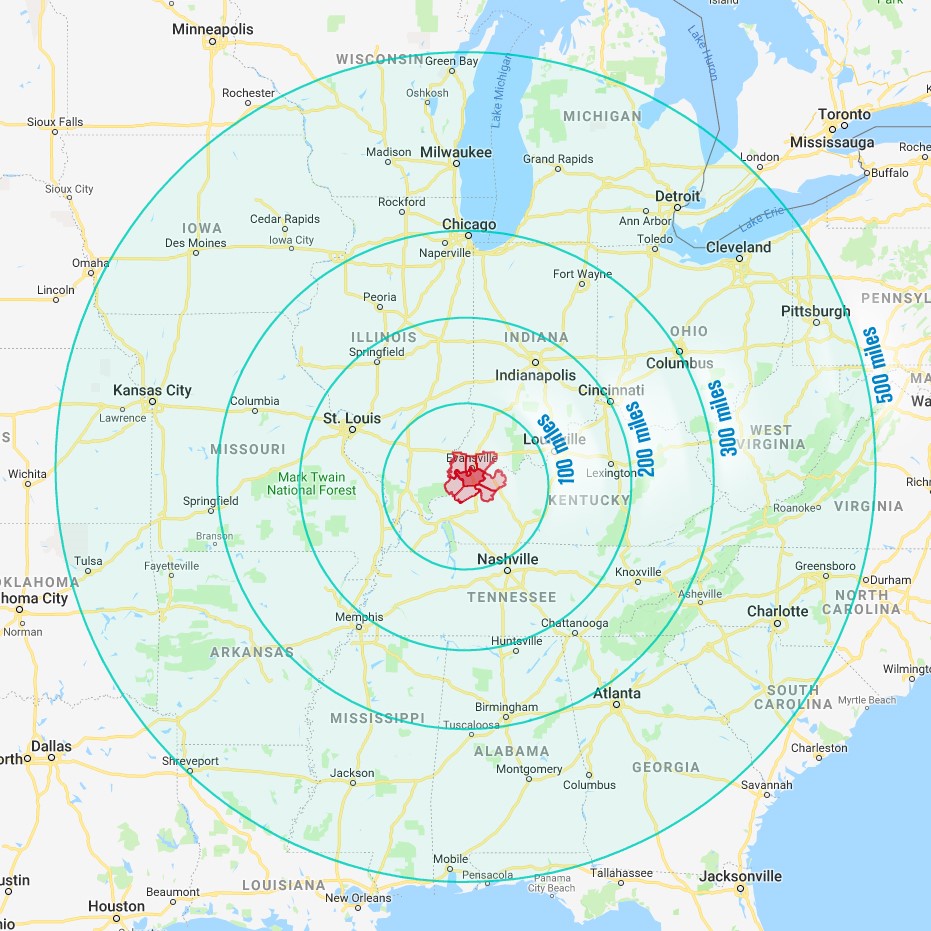 Welcome To Henderson County
Welcome to Henderson County, Kentucky, where southern hospitality mixes with Midwestern work ethic and the heartland's pride in place and purpose. It's where people are happy to see you, happy to do a good day's work and happy to share the fruits with family, friends and neighbors.
Henderson County is a wonderful combination of nearby big-city amenities and small town family lifestyle, with the business-friendly advantages Kentucky is known for.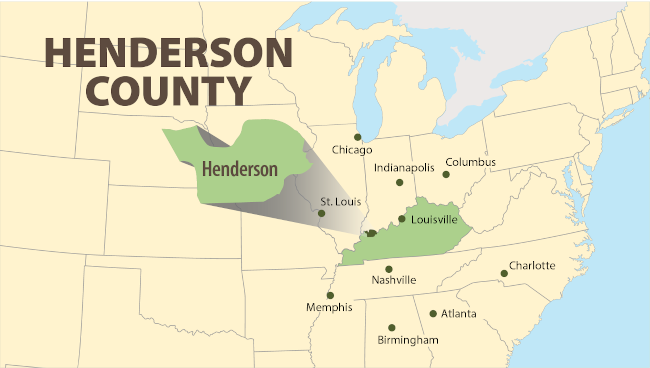 Northwest Kentucky Means Business



More Manufacturing Than the National Average